Ethereal at Quechee Balloon Rides we prefer to fly "smaller balloons". Our largest balloon is 105,000 cubit feet, which can carry 4 adult passengers plus the pilot. This offers all of our guests an intimate experience. Groups of 4 automatically get a private basketo
I first named this balloon Roy G. Biv, but during my third season flying it I found out the balloon had received the name "Carrots" by children in my neighborhood. Confused, I asked them about it and was quickly shown that the orange and green form the shape of a carrot, 14 in total, something I had never noticed. It's funny how perspective changes with age. The name was changed immediately.
Volume of 105,000 cubic feet

Can carry 4 passengers plus pilot

Largest Basket available for passenger amount (designed to carry 6 passengers) - very comfortable.

Colors Glow and illuminate well at night for Balloon Glow events

Dual burners with output of 19,300,000 BTU/Hr each

Quietest burners available
Jackie The Jack-o'-Lantern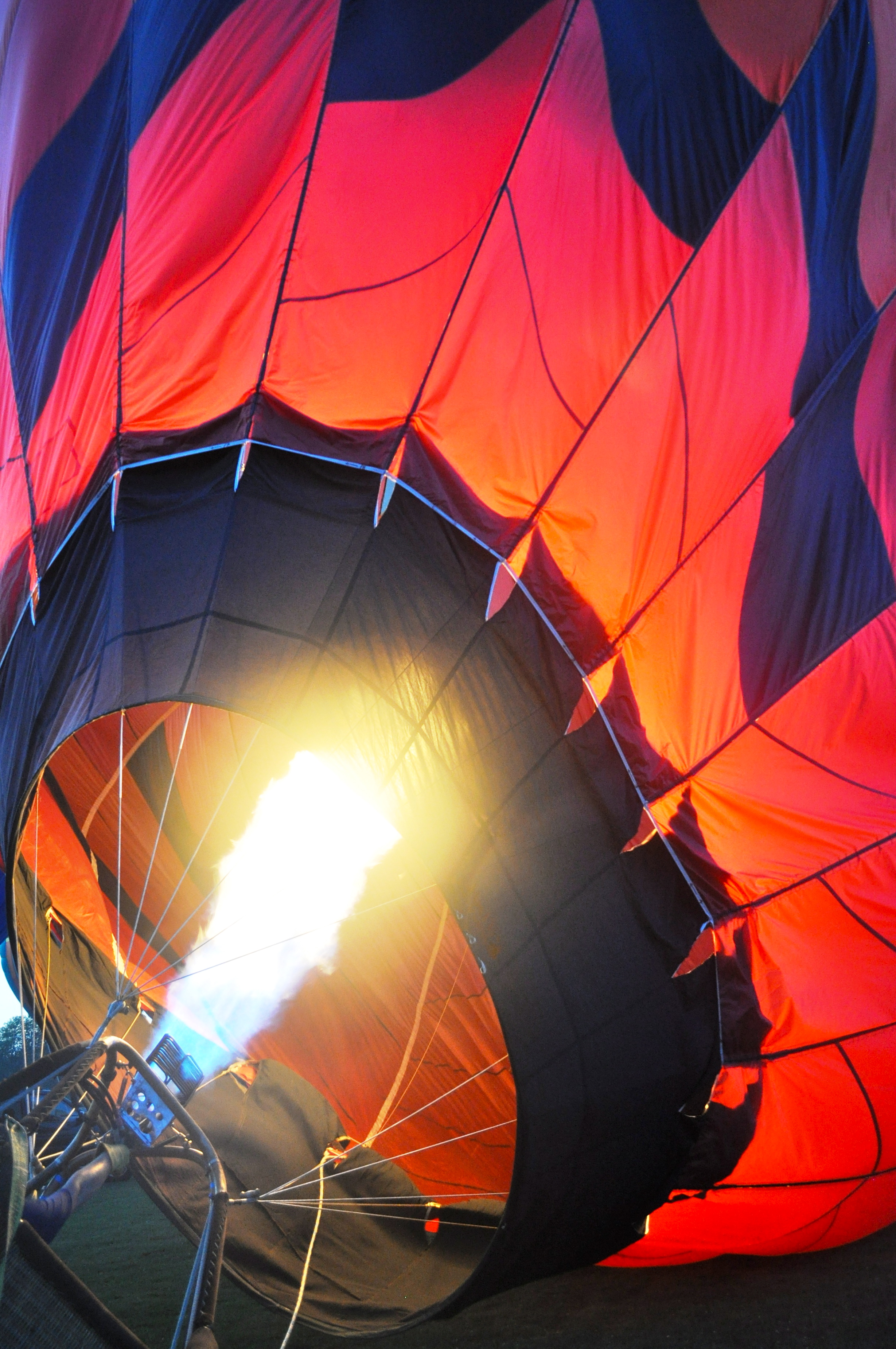 Largest pumpkin in Vermont & New England

We set Jackie up in the front yard on Halloween to pass out candy to kids.

Dual Personality

Sinister Smile side

Sad/Angry/Upset/Mean side

Volume of 90,000 cubic feet

Stands just over 63 feet tall

Just over 60 feet wide

Can carry 3 passengers plus pilot

Made of polyester

Triangle Basket

Someone in Maine has this exact balloon tattooed on their leg.